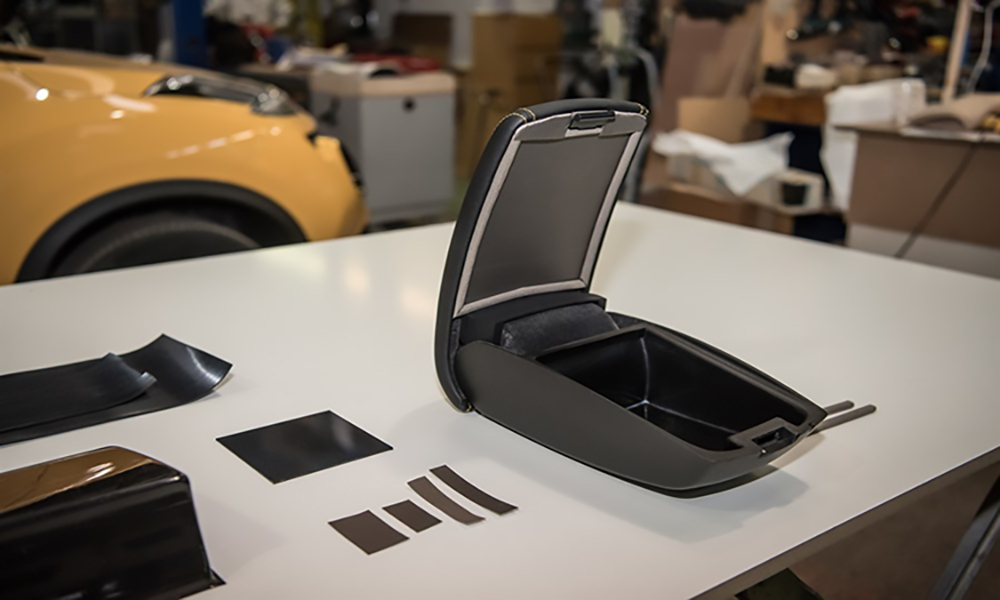 Smartphones are everywhere. They give us easy access to the internet, email, and friends and family. However, because of all of the amazing apps and services they offer, smartphones can become a dangerous distraction when driving on the road.
Nissan GB hopes that a 200-year-old Victorian technology will be a solution for reducing smartphone distractions at the wheel. Take a look at what this "old dog, new tricks" technology has in store for drivers today.
New problem, old solution
The automaker's prototype Signal Shield, built into the armrest of a Juke crossover, will eliminate distractions caused by incoming calls, messaging, and social media. The box works via a Faraday cage—an invention dating back to the 1830s—that uses a material such as wire mesh to shield its contents from magnetic fields.
How it works
Once the lid is closed, all mobile, Bluetooth®, and Wi-Fi signals are prevented from reaching the inside of the box. Nissan says the Signal Shield concept provides one possible solution for drivers, giving them the choice to remove the distraction while driving.
Given the proliferation of technology and an increasing reliance on mobile phones, Nissan's prototype would give drivers control over their mobile use while driving. It could provide a simple solution to those who struggle to ignore the millions of messages, social media notifications, and app alerts pushed to smartphones every day.
Phone usage while driving
A recent RAC survey of 1,700 motorists found that the number of drivers admitting to handling their phone in their car increased from 8 percent in 2014 to 31 percent in 2016. Nissan's own research found about 20 percent of drivers admitted to having texted behind the wheel.
Giving drivers options
The Nissan Signal Shield provides optional connectivity and gives drivers the choice between being able to contact or be contacted while on the road. If drivers want to listen to music with their phone in the signal-cancelling compartment, that's not a problem. Drivers' smartphones can still be connected to the car's entertainment system via the USB or auxiliary ports. It will remain connected, even while in the Signal Shield compartment.
To restore the phone's wireless connection, all the driver must do is open the armrest to reveal the compartment. Thankfully, this can be done without taking eyes off the road and the phone then reconnects with the mobile network and the car's Bluetooth®.
---
Nissan's new concept provides a viable and needed solution to drivers who may become distracted by their devices while driving. The Signal Shield gives drivers the freedom to eliminate distractions, and, at the very least, provides a temporary digital detox.
To learn more about what Nissan has to offer you today (or take one for a test drive), call, contact us online, or visit us in person at 3510 Laurel Ft. Meade Rd, Laurel, MD 20724 today.
Image Credit: Nissan