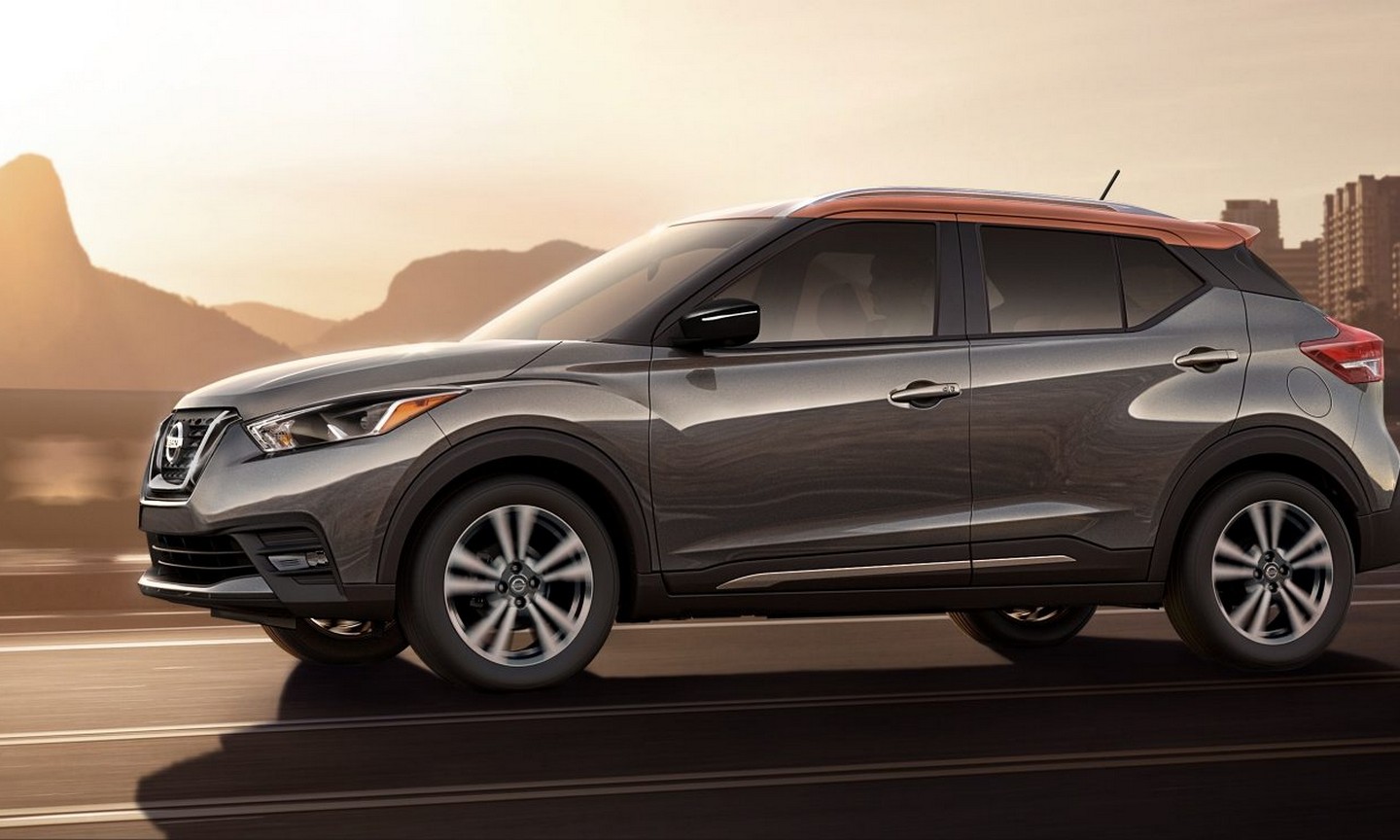 Overview
This year, Nissan reinvents the crossover segment with a new contender: the brand-new 2018 Kicks®. Replacing its previous compact crossover, the Nissan Juke, the Kicks offer all the high-tech bells and whistles plus tons of personalization options, all for an entry-level price fit for anyone at just $17,990.*
The Perfect Ride for…
It's 2018. We want our phones to be slim enough to fit in our pockets but smart enough to connect us to the world. We want our carbon footprints to be low impact without limiting our mobility. We want our food to be clean but flavorful. And we want our cars to offer the best of everything that the modern automotive world has to offer; that's why a crossover like the Nissan Kicks does the trick: it's modest but capable and still lets us have all of our adventures.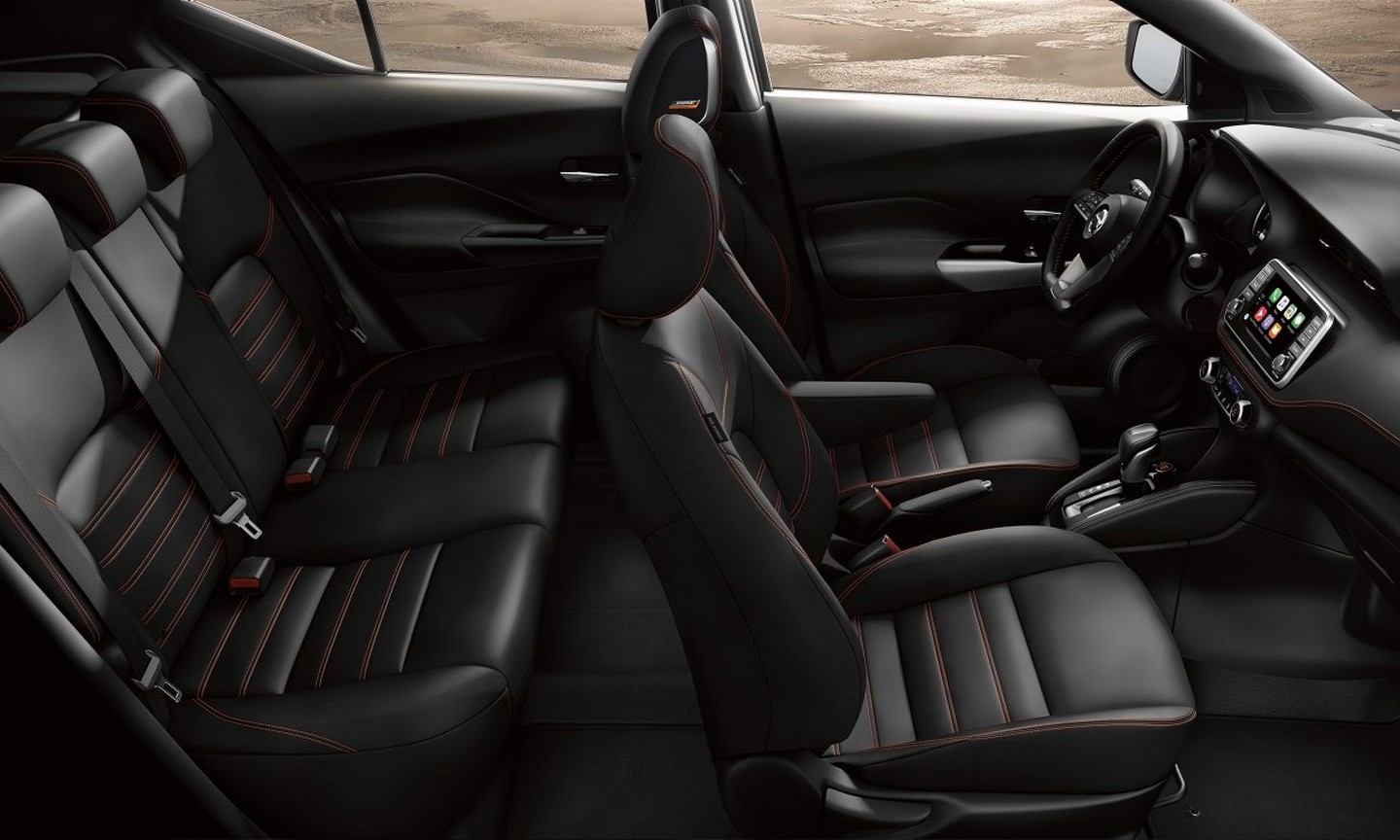 Drive & Handling
The powertrain that moves the Nissan Kicks takes advantage of a lightweight frame and advanced performance technology. The result is more than enough power and pleasantly low fuel consumption.
By the numbers, all three trim levels of the Kicks use the same 1.6-liter DOHC 4-cylinder engine. This stout powerhouse produces 125 horsepower and 115 lb-ft of torque. When that's matched with advanced performance technology from Nissan, that power jumps up to the next level. With the Nissan-exclusive Xtronic Continuously Variable Transmission® (CVT), the Kicks can hit all the right gears at the right RPMs to produce a powerfully efficient and smoother ride with jolt-free gear shifting.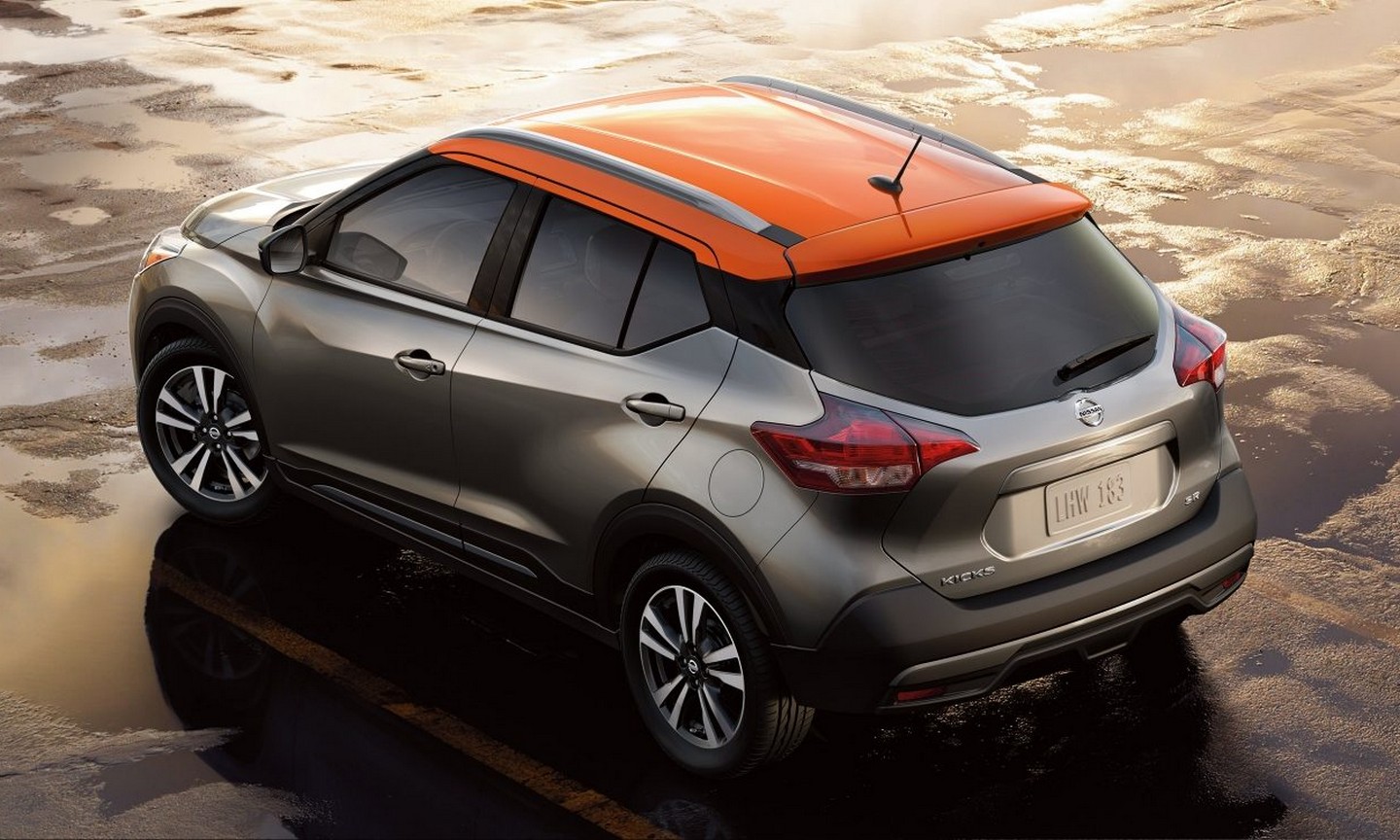 The dual injector system also increases efficiency, because it feeds fuel to the engine in a more uniform and controlled flow, ensuring more accurately timed piston firing. Next, the Continuously Variable Valve Time Control System (CVTCS) uses a computer to monitor and adjust intake and exhaust valves during the ride to ensure optimal flow. Finally, the Kicks uses electric power steering to automatically adjust power steering so turning the wheel feels smoother and loses less power to friction.
There are more intelligent mobility technologies at work in the Nissan Kicks, like Hill Start Assist, Active Engine Braking, Intelligent Trace Control, and Active Ride Control, all of which represent the leading edge in everything Nissan has developed in performance-enhancing technology. The end result is simple: a quick and nimble compact crossover that can haul up to 2,649 lbs while getting an EPA-estimated 31 mpg in the city and 36 mpg on the highway.**
Key Features
Nissan Color Studio
With the Kicks, Nissan offers tons of personalization options. First released for the sporty Versa Note, the Nissan Color Studio offers a palette of 12 carefully curated accessories in a selection of five available colors. These will pair well with the plethora of exterior colors and two-tone combinations that will be available with the new Kicks. The Nissan Color Studio will provide further customization for accessories like the front lip, rear spoiler, door handle covers, side mirror caps, hatch and door accents, air vent rings, floor mats, and the 10-spoke 17-inch alloy wheels.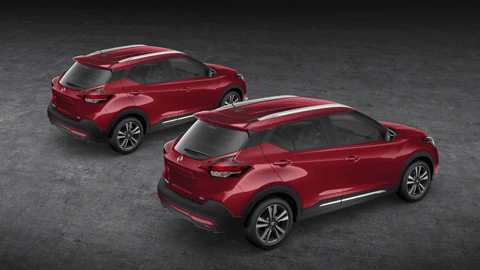 Nissan Intelligent Mobility
Nissan offers the latest in computer-powered vehicle safety technology as a standard on all three levels of the new Kicks. Nissan's Vehicle Dynamic Control with Traction Control System comes standard, and it applies steering and braking pressure to all four wheels individually to maintain efficient power and traction and reduce control loss in poor road conditions. Another standard is the Automatic Emergency Braking and Forward Collision Warning, a semi-autonomous vehicle technology that can reduce the chances of frontal collisions with passive alerts or even actively stopping the vehicle before the driver has a chance to react.
Other available safety features include Rear Cross Traffic Alert, Blind Spot Warning, and a Tire Pressure Monitoring System with Easy-fill Tire Alert. Finally, shoppers can choose from the standard Rearview monitor or upgrade to the available Intelligent Around View® monitor for a 360-view displayed on the 7-inch full-color LCD touchscreen display.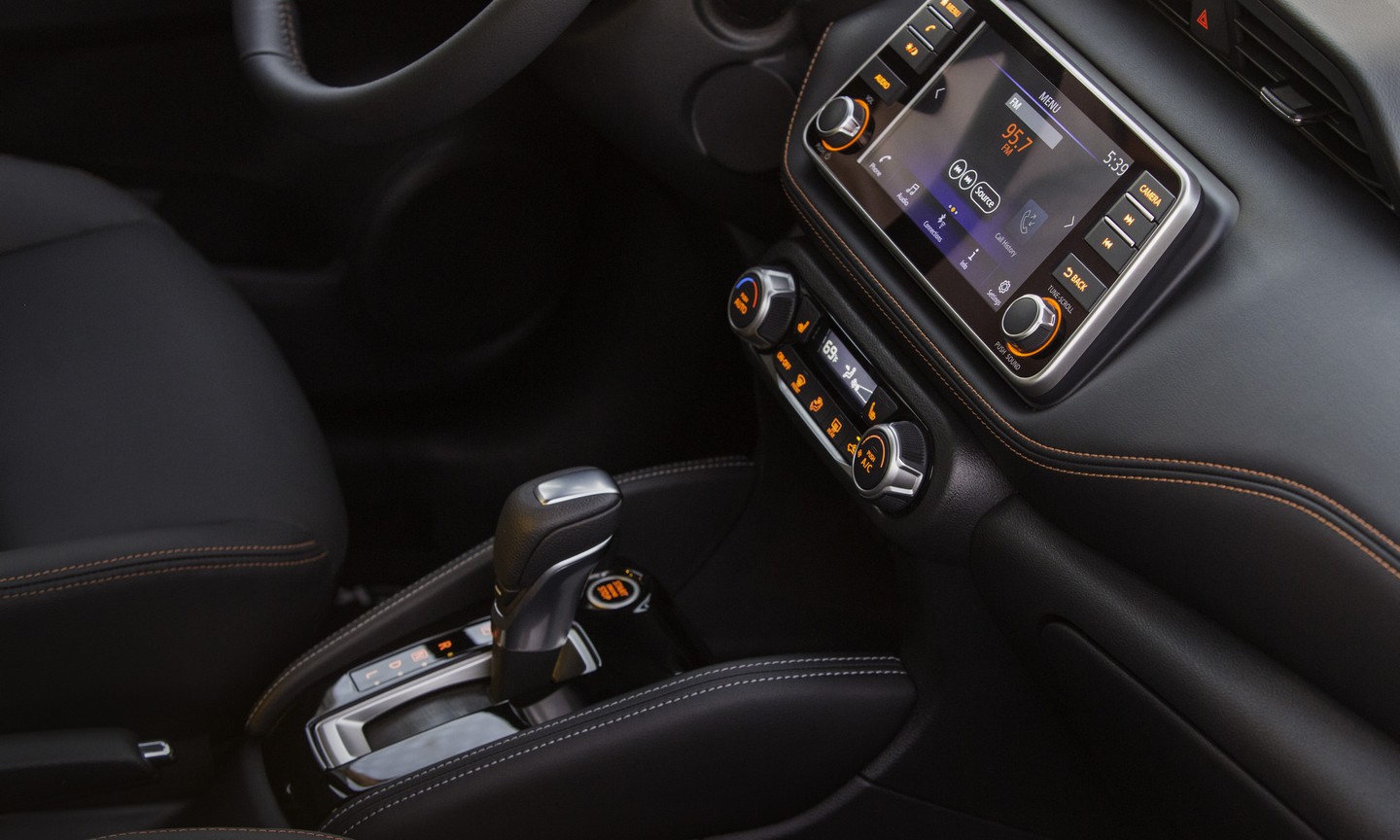 Immaculate Sound
The Kicks comes standard with a capable six-speaker audio system, capable of streaming Bluetooth® audio wirelessly or connecting via USB ports with the available Apple CarPlay™ or Android Auto™. For true audiophiles, Nissan offers the Kicks with a Bose® Personal® Plus Audio System with 8 speakers, including the UltraNearfield™ speakers in the driver headrest. These can be adjusted to deliver multidirectional sound variations for a variety of sound experiences.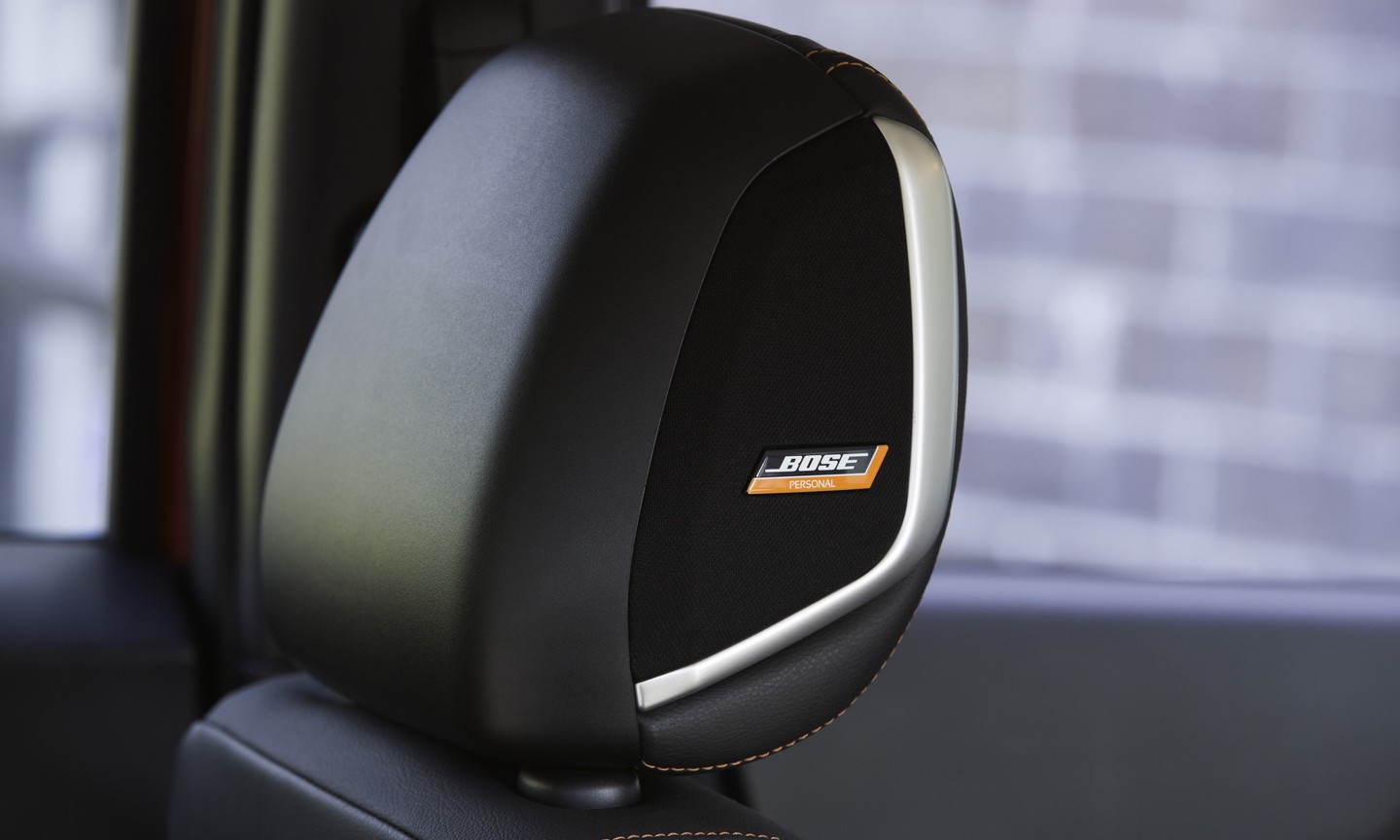 Alternative Options
The Nissan Jukes is a crossover that aims to be a little bit of everything for everyone, but it may not scratch your particular itch. That's why we carry a wide variety of Nissan models. Whether it's the larger and more powerful yet still somewhat compact 2018 Nissan Rogue Sport or it's the super sporty and super fast 2018 Nissan 370Z®, Tischer Nissan has the car for you.
* Price is Manufacturer's Suggested Retail Price (MSRP). MSRP excludes tax, title, license, options and destination charge. Dealer sets actual price.
** 2018 EPA Fuel Economy Estimate 31 city / 36 highway / 33 combined MPG. Actual mileage may vary with driving conditions – use for comparison only.
Image Credit: Nissan